Bargain Hawaii Wedding
by Bridal Dream Hawaii
The Bargain Hawaii Wedding is a very simple Wedding plan which includes your Wedding Minister, Honolulu Photographer and a souvenir certificate as a life-long momento of your special occasion. Beautiful wedding photos are also available for purchase at $10.00 per image. No obligation to purchase.
Bargain Hawaii Wedding
Wedding Minister
Wedding Photographer
Printable Wedding Certificate
MON-FRI: $299.00
SAT-SUN: *Add $100.00

Our wedding location for this wedding package is on Waikiki Beach (by Hilton Hawaiian Village) or at nearby Magic Island.
The Wedding Ceremony is simple, taking about 10 minutes, including a short speech, Wedding vows, exchange of rings, Hawaiian prayer, and Wedding Kiss. (Ceremonies vary by Officiant as well.) Our Photographer shoots your photos for about 45 minutes. We will send you beautiful wedding photos to preview. You may select your favorites for purchase in a higher resolution and without watermarks. $10.00 per image.

Wedding on the Beach

After the Photographer finishes editing your photos we will send you proofs to look over and select your favorite pics.
Photos are delivered over the internet by Dropbox. CD's may be ordered for $10.00.
Your Minister will file your Marriage License with the State Department of Health. (Be sure to bring your Marriage License with you for the Minister to sign.)
WAIKIKI WEDDING PHOTOS




FLOWERS
You may want to add a Bouquet or flower leis to your Wedding Package to add some color to your wedding photos. Let your Bride know how special she is with a lovely flower bouquet!
Orchid Bouquet
(including boutonniere): $99.00
Tropical Bouquet
(including boutonniere): $190.00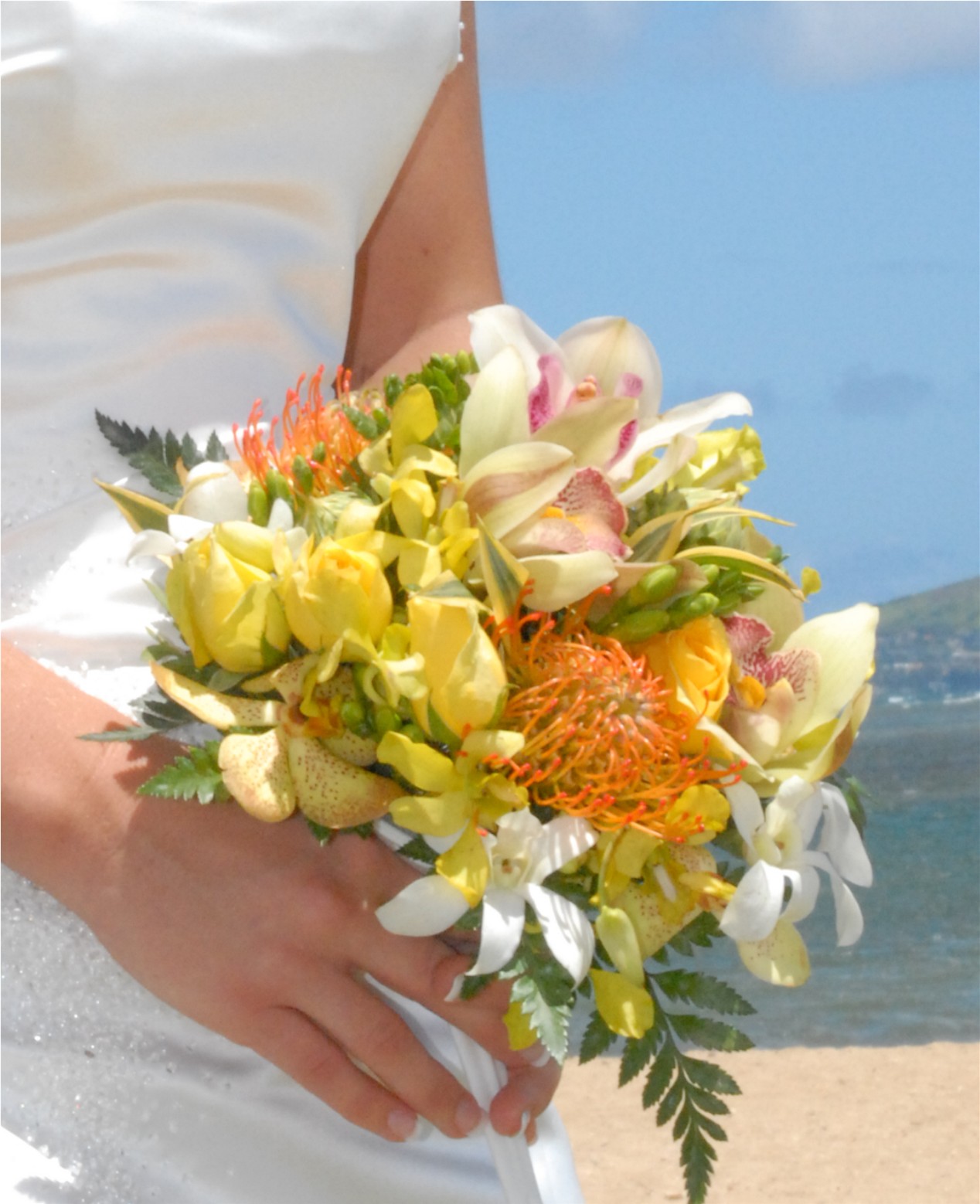 See more Bouquets and Flower leis at: WEDDING FLOWERS
TESTIMONIAL
"We just wanted to thank you for the wonderful day. The photos were incredible! Kimo was perfect! Just wanted to let you know your company is top notch!" - Paula & Darin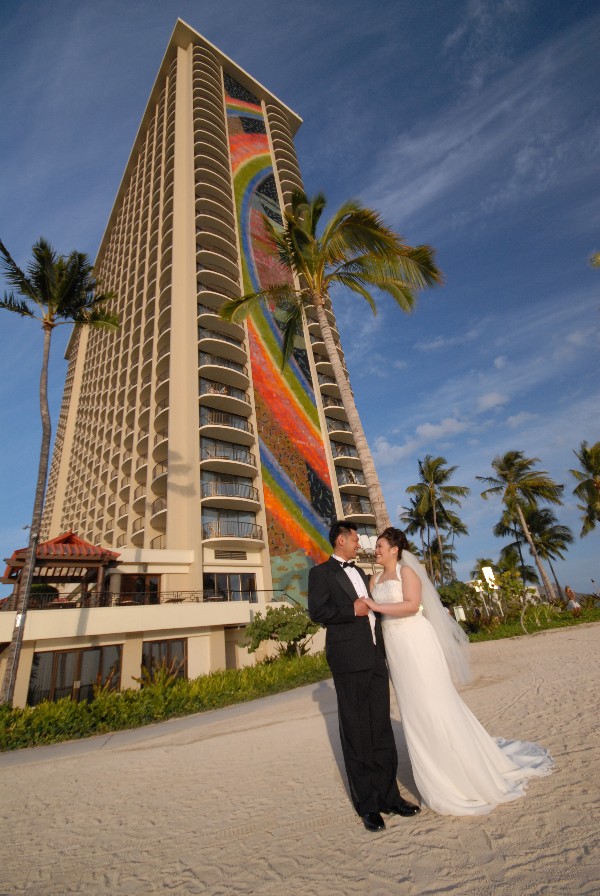 MEETING PLACE
Please meet the Wedding Minister & Photographer on the beach sidewalk right in front of the Hilton Hawaiian Village "Rainbow Tower".
FRIDAY WEDDINGS
Because of the fireworks at Hilton Hawaiian Village on Friday evenings, Waikiki Beach and Magic Island are particularly crowded at that time, so our SAT-SUN weekend rate applies to Waikiki and Magic Island weddings on Fridays.
SUNSET WEDDINGS
Weddings held after 4:30pm will be our weekend rate.
Also see: WAIKIKI WEDDING

Bridal Dream Hawaii
Weddings in Honolulu
Office: (808) 924-3600
Cell: (808) 772-1140
bridaldreamhawaii@gmail.com

Please send mail correspondence to:
P.O. Box 23311, Honolulu, HI 96823