When visiting Hawaii from afar, be sure to ask for a Hula Dancer and some good Ukulele music!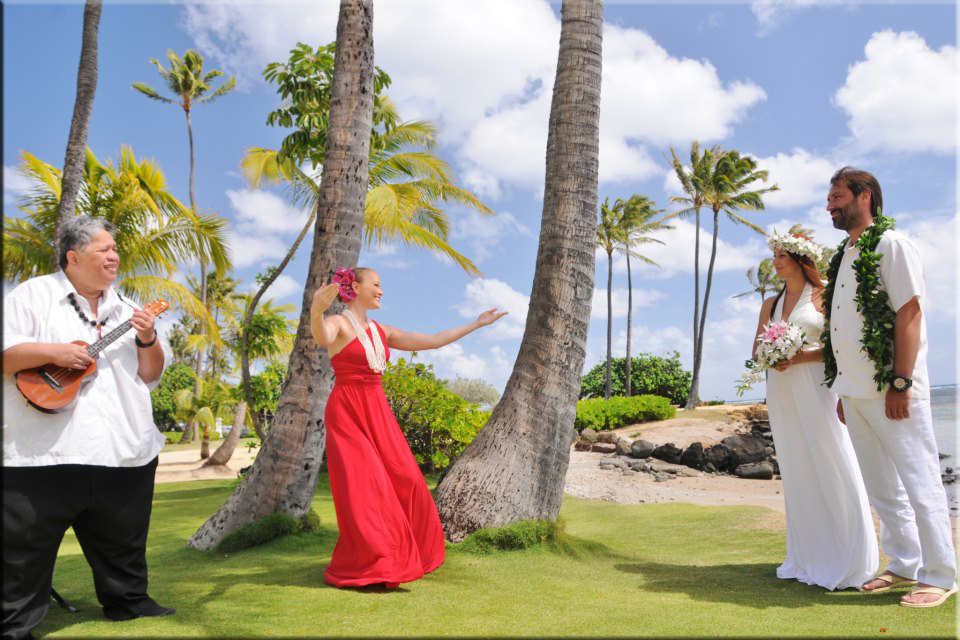 For a real Hawaiian style Wedding there's nothing quite like having a Ukulele Player ($175) and a Hula Dancer ($150). See our Musicians at: HawaiiWeddingMusicians.net

Bernard plays Ukulele at Ko Olina Wedding.